KOWO 104.1 FM
---
Wimberley Texan Radio Board of Directors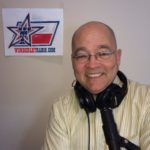 Mike Blackwell – President, Director, Play-by-Play for Wimberley Texan Football
This is Mike's sixth year broadcasting Wimberley High School football, and some of his fondest moments over those last few years are spent in the press box with his son, Miles. As a Texas boy who grew up in Abilene, Mike says he loves everything about Friday night football.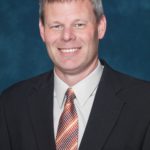 Neal Kelley – Director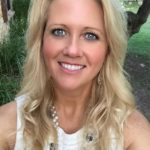 Tammy Kelley – Director
Neal Kelley and his wife Tammy have lived with their family in the Wimberley valley for last 10 years. Their three sons graduated from Wimberley High School and participated in multiple academic and athletic activities while at WHS. Neal currently serves as the Chief Operating Officer for Seton Medical Center Hays in Kyle, Texas. Tammy has had a few different careers; from being a stay at home mom, massage therapist, martial arts instructor/martial arts school owner and currently a professional photographer.
---
Volunteers
Jarred Robinson – Play-by-Play Volunteer
Lauren Lammert – Internet and Social Media
Miles Blackwell – Play-by-Play Assistant
---
Donation, programming ideas, and information on how to become a volunteer, contact: Mike Blackwell – mikeblackwell3@gmail.com or 512-787-5288 
---
Educational Purpose of the Not-for-Profit
It shall be the education purpose of this organization to teach Wimberley High School students, local college students, and volunteers from the community in the field of radio broadcasting. In conjunction with this educational purpose, Wimberley Texan Radio will build a broadcast studio with close proximity to Wimberley High School where students will assist in the development of programming, learn recording techniques, radio automation systems, and how to produce and voice their own local programs. Programs will include Wimberley High School sports, local theater arts programs, and local music programs designed to highlight Wimberley artists, and programming specifically designed to provide instruction with respect to skills necessary in the broadcast industry. Wimberley Texan Radio will dedicate sufficient programming time to address the issues of the elderly and all minority groups seeking a voice in the community through community programmed radio.